Dental Fees
For Adults, Seniors, and Children's Dentistry in West Edmonton
We follow the Alberta Dental Association and College 2019 dental fee guide!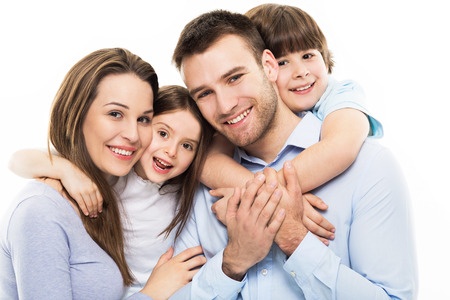 At dentalFX we are committed to provide quality dental services in a declining economy. With expenses increasing across the board, it is difficult to think about your dental needs. However, oral health is an important part of your overall health. Good oral health contributes positively to your physical, mental and social well-being and to the enjoyment of life's possibilities, by allowing you to speak, eat, socialize without pain or discomfort. More often than not, in these economic tough times our oral health is often not prioritized.
We have to remember that the mouth is the "gateway" to the body. Physically, poor oral hygiene can be a bacterial breeding ground and when hygiene is neglected it will eventually manifest into periodontal (gum) disease. Bacterium associated with gum disease can enter the blood stream and may cause systemic health concerns such as: Heart disease, Endocarditis, Stroke, Inflammation, Rheumatoid Arthritis, Lung conditions and more. Brushing, flossing, removing any dental decay and abscesses, following a healthy diet and visiting a dentist are all part of ongoing oral care for healthy teeth and gums. Oral abnormalities are another health risk that may be detected at the dental clinic and should be on the mind of population. A thorough, systematic examination of the mouth and neck only takes a few minutes and can screen for these abnormalities.
The clinical health of teeth is only one factor why teeth are important, let's look at the "social" aspect of teeth. Missing a single tooth or several teeth may lead to feelings of being self-conscious. At dentalFX we can discuss your options, whether it is for partial dentures, implants, crowns or bridges. We are here to help with your concerns.
Other cases, an individual may not have social concerns but will instead have functional issues. "Dental Function" includes the ability to chew food efficiently and comfortably. Malocclusion (teeth not lining up properly) may have to be addressed with orthodontics such as wire braces or Invisalign. Many people suffer from pain when chewing related to clenching, grinding, or trauma and may require further investigation into the function of the temporal mandibular joint area. In some cases, patients are required to be referred to dental specialists to correct functional issues.
As you can see, dentistry is not all about providing the same services to everyone. Everybody is unique and has different areas of concern. Our mouths are all unique and so are the areas of concern. What Jim needs may be different than what Jane needs. You can see more information about the fee guide at this link.
Please take a moment to compare our fees to the Alberta Dental Association and College Fee Guide. If you have any questions in regards to our dental fees or any other dental concerns, we would encourage you to contact out team who would be more than happy to assist you!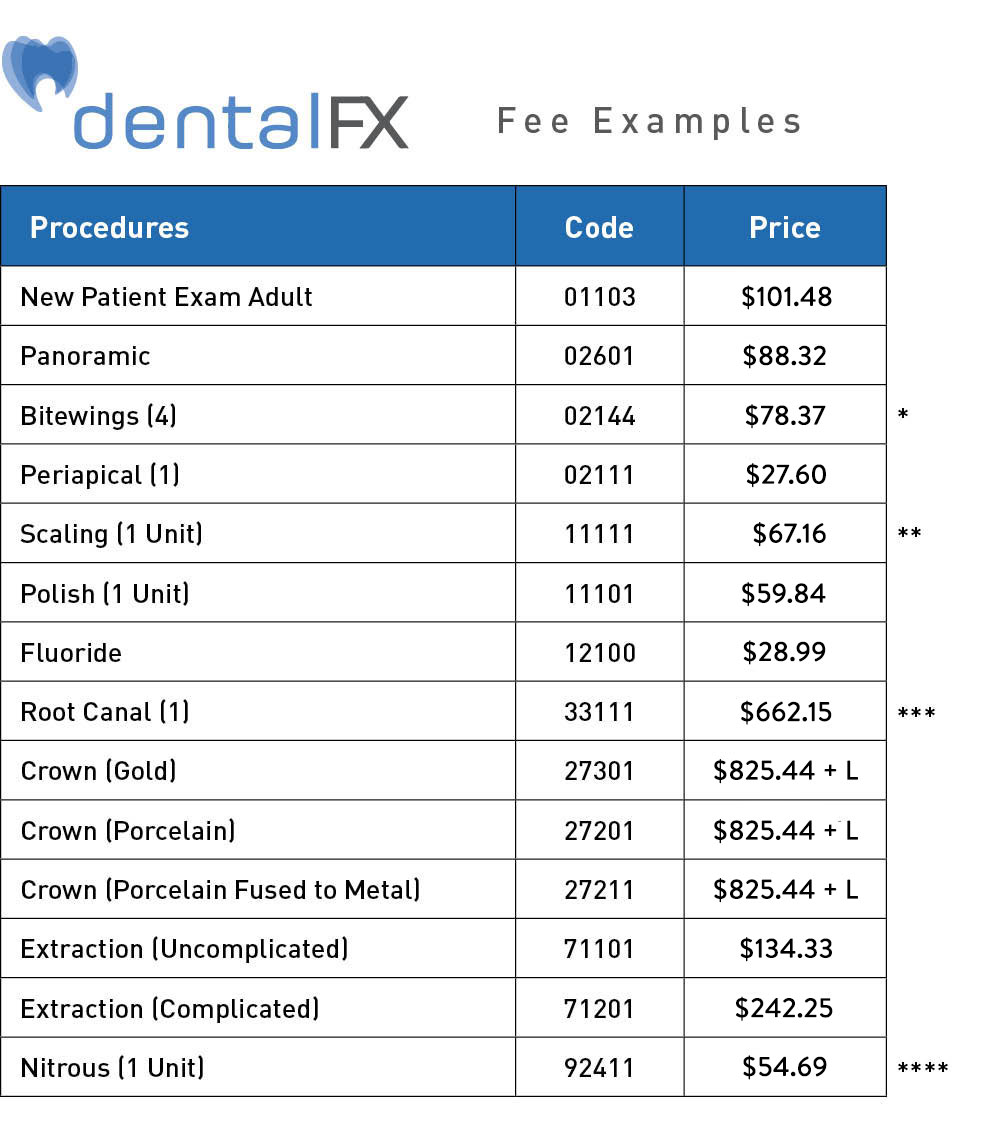 * – Your dentist will determine the appropriate x-ray radiographs required for quality diagnosis. The number of x-rays taken will vary from patient to patient.
** – the number of scaling units required to complete a hygiene cleaning varies from patient to patient.
*** – There are different number of canals depending on which tooth that is being root canal treated. There are different fees for teeth that have additional canals.
**** – the number of Nitrous Oxide units varies depending on the type of dental procedure.
Services Provided by General Dentists