Sport Guards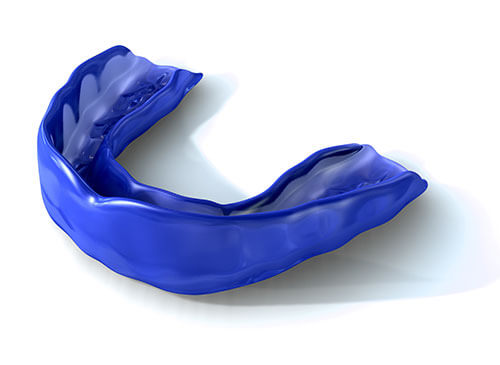 The purpose of a sport guard is two-fold: protect your teeth from becoming damaged or dislodged while participating in a sport of other rigorous activity, and to offer added protection to your head and brain against concussions.
While you can purchase a generic mouthguard at most drug stores or sports shops, to achieve optimal levels of protection you should have your mouthguards custom designed to fit your mouth specifically. This is done through having impressions made of your teeth and then having a mouthguard (typically fit for the upper mouth) constructed. This will ensure a correct fit, whereas purchasing a mouthguard off the shelf usually means the mouth guard is ill-fitting, uncomfortable, and doesn't stay in play well.
Call dentalFX in West Edmonton Mall for their expertise in custom creating a mouth guard to protect your health.